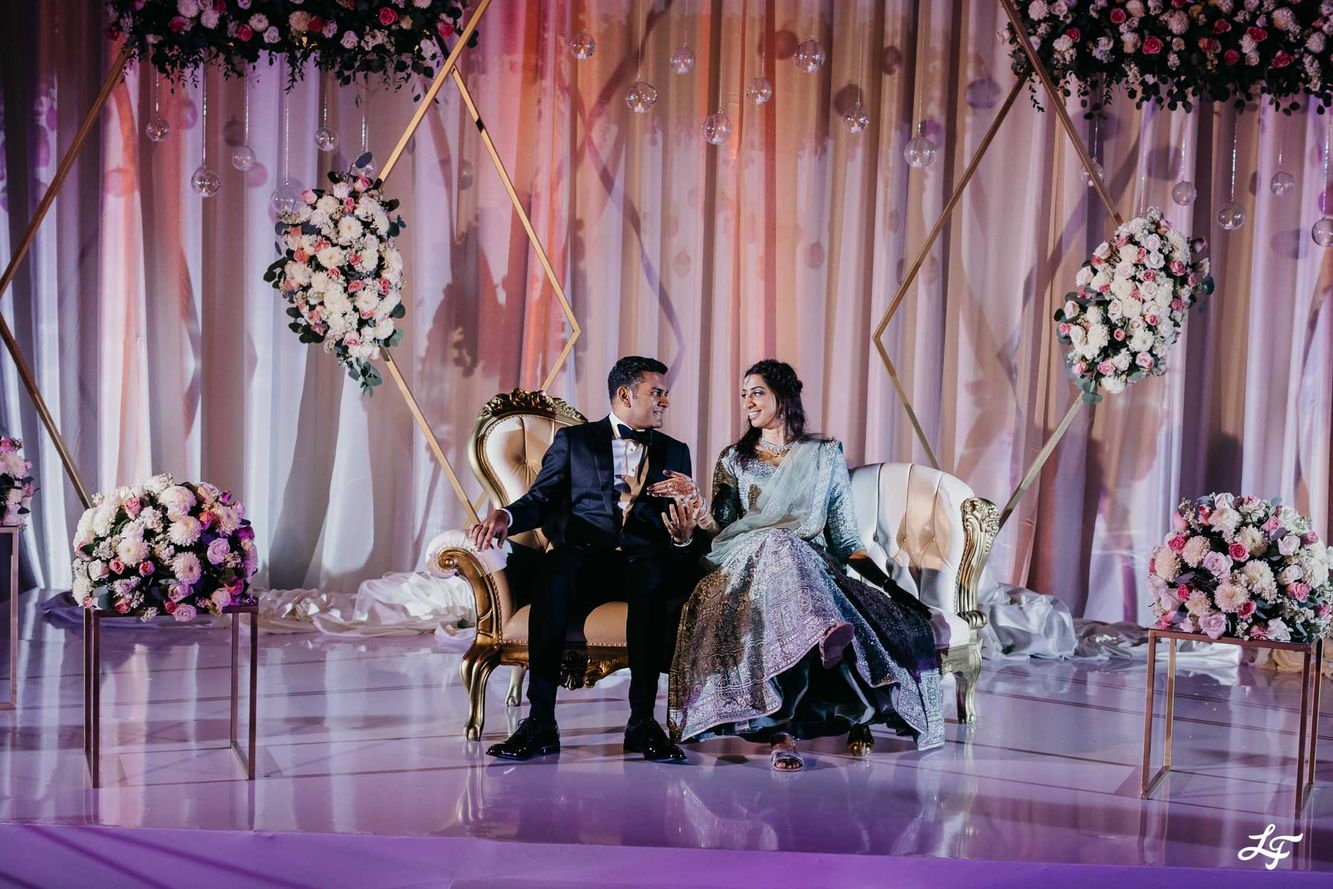 WE ARE DELIGHTED TO SHARE THE EXPERIENCE OF ONE OF OUR COUPLES IN COSTA MUJERES, MEXICO!
DEEPA AND SHALVEEN CELEBRATED THEIR WEDDING BACK IN DECEMBER 2019...
AND WE ARE ASKED THEM A FEW QUESTIONS ABOUT IT.
1. Tell us about your destination wedding celebration with your friends and family with Weddings by Palladium at Grand Palladium Costa Mujeres Resort & Spa, Mexico.
We had about 100 guests attend our Indian traditional wedding which incorporated both of our Gujarati & Tamil cultures. The wedding started with a religious pre-wedding Pooja on Day 1, Mehndi ceremony on Day 2, a Garba dance on Day 3, the Baraat & Wedding on Day 4, and Reception on Day 5.
2. Why did you choose to have a destination wedding celebration in general? What were the important factors that you had to consider?
We wanted to have our friends and family experience something unique with an exotic backdrop! Some of the important factors included catering Indian food, decorations, and making sure our families were able to make the trip without visa issues.

3. Why did you choose Grand Palladium Costa Mujeres Resorts & Spa? Why Mexico?
The resort is beautiful! The variety of bars and restaurants, contemporary design, and proximity to the beach were all great selling points. The groom also had the chance to use the boats as part of his Baraat and the wedding took place on the beach, which were huge plus points for us.
4. What was your inspiration for the design / style / mood of your wedding decor?
For the wedding, we wanted something more on the simple side to not take away from the natural beauty of the ocean view. For the Garba, we decided to do an Indian street-market type of decor with outdoor food-carts, overhead lighting, and an assortment of bright colors. The reception was held in a contemporary, elegant style with backlights and a ballroom setting.
5. How did you find the process selecting your wedding design? Was is it easy / fun / inspirational? How did you find working with external vendors?
We had a very pleasant experience. We used Gama Group because they were a preferred vendor, their chairs were a little sturdier, and their prices a bit cheaper. They also provided an awesome swing for the ceremony, which was so beautiful even without any decorations.
6. Who was your personal Wedding Coordinator with Weddings by Palladium?
We worked with Eunice once we signed our contract and she was amazing throughout our process! The day of our wedding, our parents told us we needed extra coconuts and she went out and brought them for us herself! She worked really well with us and was amazingly patient.
7. What was one of your favorite moments / memories from your wedding celebration?
Dancing outdoors at night during the Garba, chilling on the Mandap while drinking from a coconut, relaxing with friends/family at the pool after the wedding, so many moments...
8. Who was your henna artist and makeup artist? How did you find the process of finding these services in a different destination?
We used Loto Mehendi, the preferred vendor, and loved it. I wanted a unique design (the king and queen of hearts, and Gaby executed brilliantly. Her colleague even did a play on the theme for Shalveen's hand that was really cool. Her work was efficient and beautiful, and she was able to tailor her packages to something that worked for me (I didn't want anything fancy on my feet).

For makeup, we went with the preferred vendor, Alex Corbanezi/Suzy and are extremely happy. I went with different themes on brides maids for my events, and Alex did an amazing job executing my vision. Their team is great and fun to work with.
Photography: Luke Fotoliv
Travel: Shaadi Destinations⁣
Venue: Grand Palladium Costa Mujeres Resort & Spa + Weddings by Palladium
Mehndi: Loto Mehndi⁣
Decor: Gama Group
Hair and Makeup: Alex Corbanezi
Catering: Restaurant Patravali Cancún
AV: OHM AudioVisual
Drums: Drums in Paradise
---