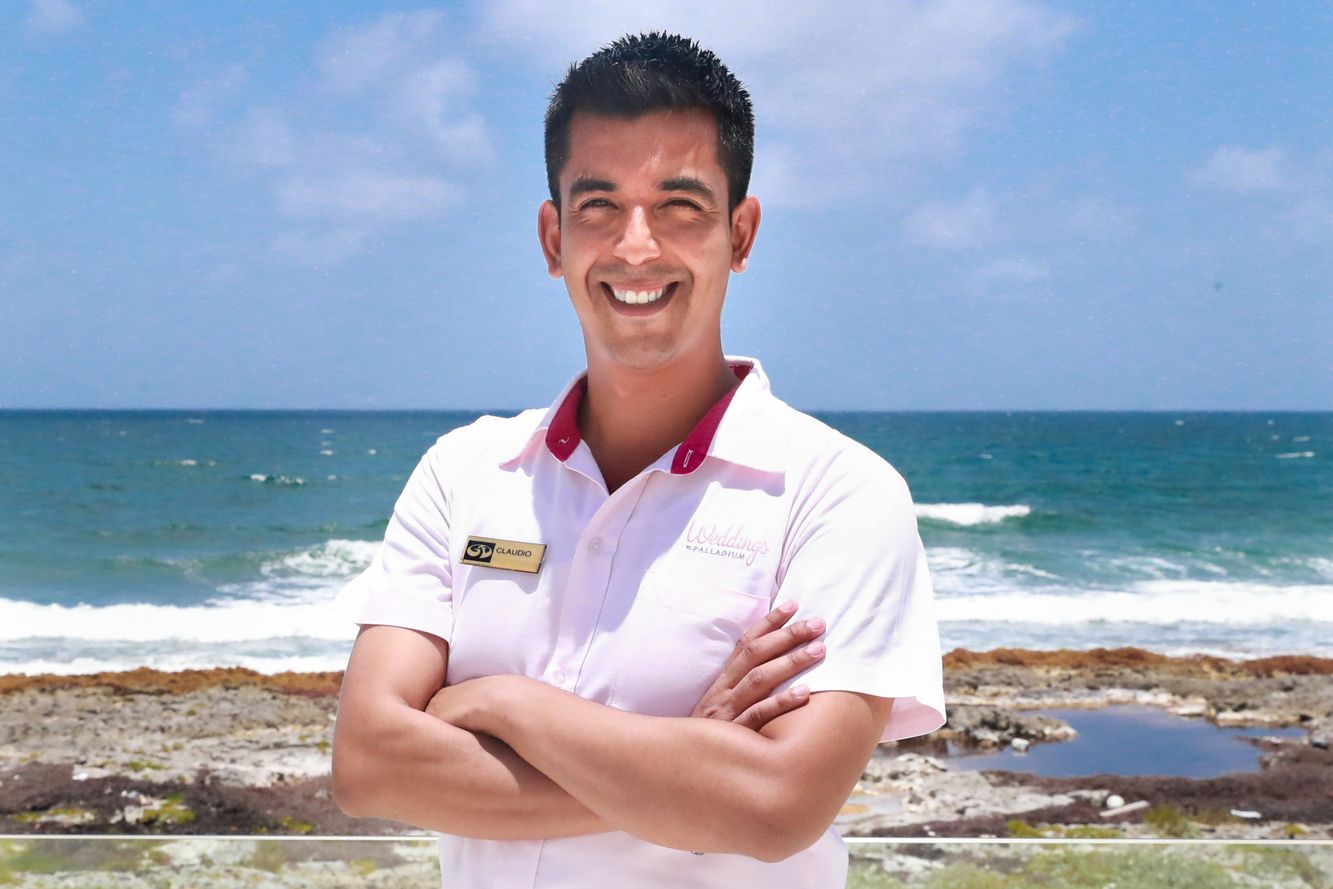 We have someone here that we'd like to introduce you to. We met up with our Weddings Manager in Riviera Nayarit, Mexico.

¡Buenos días! So, can you tell us a little about yourself…?
Of course, my name is Claudio, and I'm the Weddings Manager at Grand Palladium Vallarta in Riviera Nayarit.
How many weddings have you managed, do you think?
In all the time I've done weddings?! Uff, hard to say! I've been in this field for 8 years, so I would say more than 1000! hehe! In my team we have 4 people: 2 coordinators, 1 assistant and me.
Tell us about your job… what do you love about it?
What I like most about my job is knowing that we are part of such an important day, and that the couple will remember us for a long time. A normal day for me is made up of many emotions, from stress to joy, let's say that no day is normal! They are all very different, because each couple is very different and gives us different challenges.
Can you tell us about a moment on the job that stayed with you?
There are many! But on one occasion for a renewal of vows, the husband was the one who contacted me to celebrate the 25th anniversary with his wife - but she did not know anything! It was to be a surprise for her.
So when the day came, just before the ceremony was to begin, the husband brought his wife to the area telling her they were just going to have a dinner party. And when I arrived I heard her say "Look! There must be a wedding here". But then I went up to her and handed her a bouquet, and placed the flower of lapel on her husband. And it hit her that the wedding was theirs! The look of surprise on her face when she saw her friends sitting there was unforgettable! It was a great day.
What is your favourite wedding venue at Grand Palladium Vallarta Resort & Spa?
Definitely the Travel Club Terrace. It has an impressive view of the Marietas Islands and during the humpback whales season you can even see them during the ceremony!
You're based in Riviera Nayarit, Mexico. Why should a couple get married there?
Because we have a great team, incredible locations and above all because we all put our good energy and all the desire to make it an unforgettable day for our clients!
---
For more information on Riviera Nayarit, Mexico contact:
infoweddings.nayarit@palladiumweddings.com
Toll-Free Number from USA/Canada: 1 (800) 278-8738
Number from within Mexico: Tel: +52 9848 772100 Ext. 8111